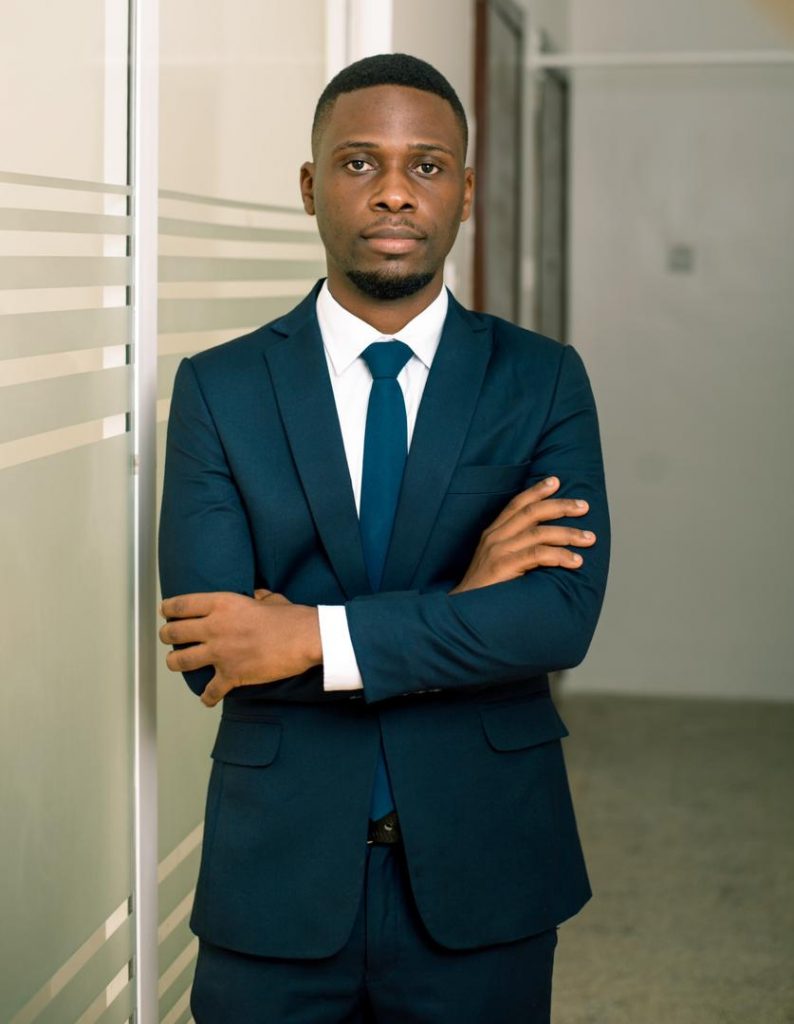 Fredy Edward
Associate
+255 (0) 764 332 597
fredy@breakthroughattorneys.com
Memberships
The Tanganyika Law Society
The East African Law Society
Education and Professional Credentials
Bachelor of Laws from the University of Mzumbe
Post Graduate Diploma in Legal Practice
With three years of valuable experience, Fredy emerges as a remarkably skilled and versatile legal professional, demonstrating his expertise across multiple dimensions within the legal field. He has swiftly ascended as a distinguished lawyer, excelling in various areas such as Aviation, Contracts, Banking and Finance, Capital Markets and Securities, Real Estate and Conveyancing, Project Advisory, and Telecommunication.
Fredy's proficiency extends across a wide spectrum, encompassing vital domains such as Corporate Commercial, Taxation, Banking and Finance, and Litigation. This diverse skill set enables him to offer comprehensive legal solutions to a diverse clientele.
Corporate Commercial law, Fredy's exceptional expertise becomes apparent as he adeptly steers clients through intricate business transactions. His extensive experience proves invaluable, benefiting both local enterprises and multinational corporations. Fredy excels in critical areas such as contract advisory, mergers, acquisitions, joint ventures, and corporate restructuring. His skill in structuring and drafting contracts ensures the safeguarding of clients' interests as they embark on complex business ventures.
Banking and Finance law, Fredy demonstrates a nuanced understanding of the industry, providing invaluable guidance on regulatory compliance, intricate loan agreements, and various financial transactions. His proficiency ensures the protection of clients' financial interests in a dynamic financial landscape.
Fredy's knowledge in Tax law empowers him to expertly guide clients through the intricate web of tax regulations and compliance. He possesses a keen eye for detail, allowing him to formulate and execute strategic tax planning strategies that not only optimize financial positions but also ensure strict adherence to legal obligations
Noteworthy achievements
Fredy's notable achievements include:
Advised on loan and credit facility transactions with a compounded value of USD 124 Million.
Project lead for novation and preparation of standard contracts for more than thirty (30) products and services for Millicom Tanzania Mobile Solutions Limited (Tigo Pesa).
Advised a mining group of companies on restructuring of the shareholding structure for purposes of mining local content regulations.
Offering expert legal guidance on tax-related matters, ensuring compliance with tax laws for a multinational corporation and advising an organization on registration and charitable status recognition by the tax authorities.
Advising and documentation on a syndicate loan worth USD 50 Million involving a group of companies with subsidiaries in Tanzania, Egypt, Mauritius, South Africa and UK and with 4 Banks in different jurisdictions.
Handling complex litigation cases, including a substantial tax dispute involving more than 20 billion TZS, where he played a pivotal role in resolving the matter with the tax authorities.