CIVIL AVIATION INDUSTRY IN TANZANIA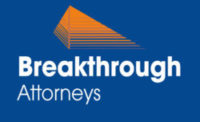 The update on the industry overview.
Regulation of civil aviation; Authorities, Infrastructure and legal framework
Dispute resolution in Tanzania Aviation
1.0  Introduction
The fifth phase Government has expressed its intention to ensure growth of the civil aviation industry in Tanzania. This can be witnessed by the revival of the services of Air Tanzania Company Limited (ATCL) which were facing a gradual decline in the aviation industry. The Government has now bought two brand new bombardier aircrafts and is expected to have three more aircrafts in two years' duration. Much more funds are being allocated towards development of the entire civil aviation industry with a view of making it more competitive.
The civil aviation industry has a significant impact on the growth of the economy and national security. Despite allowing private investors in the civil aviation industry, the Government regulates and monitors civil aviation. This is due to its sensitivity and ensuring safety and compliance to agreed international standards.
Breakthrough Attorneys, via this article seeks to highlight the laws and regulations governing civil aviation industry in Tanzania as well as the key authorities in the industry. This is expected to broaden the knowledge on the industry by the public, civil aviation operators, service providers and investors to attract more accountability as well as more investment into the industry.
 1.1  Meaning of Civil Aviation
The term 'civil aviation' refers to private and commercial aviation with an exclusion of military aviation. Its operation is mainly under the common standards and rules established by the International Civil Aviation Organization (ICAO).
2.0  Growth of the Civil Aviation Industry in Tanzania
The civil aviation industry is still growing in Tanzania. Government has invested in development of the civil aviation industry in various ways as explained here below:
2.1  Construction/Rehabilitation and Upgrading Airdromes (Airports and Airstrips)
A number of completed, ongoing and upcoming projects in relation to construction, rehabilitation and upgrading of airports and airstrips are being done by the Tanzania Airport Authority (TAA). For instance; the ongoing construction project of Terminal III at Julius Nyerere International Airport which is expected to accommodate 6 million passengers annually. The terminal will include its own parking lots, access roads, platforms and taxiway. Prior to that, the Julius Nyerere International airport could accommodate only 2.5 million passengers annually. In many other regions such as Kigoma, Mwanza, Mtwara, Ruvuma Rukwa, Dodoma and Arusha there are ongoing projects for expansion of airports.
2.2  Airline Operators in Tanzania
Currently, there are more than 20 international airline operators and more than 16 airline operators operating domestic flights in Tanzania. The list includes, but not limited to, Air Tanzania, Qatar Airways, Ethiopian Airlines, Etihad Airways, Emirates, Swiss International Airline, Air France – KLM, Egypt Air, Air Mauritius, South African Airways, Oman Air, Rwanda Air, Fastjet Tanzania and Precision Air.
International airline operators are expected to increase in number in Tanzania with the completion of Terminal III construction project at Julius Nyerere International Airport. This is for a fact that, Terminal III will be facilitating international flights and Terminal I and II of Julius Nyerere International Airport will cater for domestic flights.
2.3  Operating Airdromes (airports and airstrips)
There are more than 240 airdromes (airports and airstrips) operating and under the authority of the government, agencies and private individuals in Tanzania. The number includes Tanzania Airport Authority (TAA) – 58; Zanzibar Airport Authority (TAA) – 2; Kilimanjaro Airport Development Operation Company Limited (KADCO) – 1; Tanzania National Parks Authority (TANAPA) – 26; Ministry of Natural Resources and Tourism Tanzania (MSRT) – 61; Ngorongoro Conservation Area Authority (NCAA) – 2; Private individuals/companies – 93.
3.0  Major legislation governing civil aviation in Tanzania
The following are domestic legislation and international conventions governing civil aviation industry in Tanzania:
3.1  Civil Aviation Act, Cap 80 R.E. 2006 (the Act)
This Act empowers the Minister responsible for transport to establish licensing authorities for regulating the use of aircrafts. It also aims at providing control, regulation and orderly development of civil aviation. In addition, the Act establishes a regulatory Authority in relation to air transport, aeronautical airport services, air navigation services and to provide for its operation in place of the former civil aviation authority.
3.2   Convention on International Civil Aviation (Chicago Convention), 1944
Tanzania ratified the Chicago Convention which establishes rules of airspace, airspace and aircraft safety, aircraft registration and details the rights of the signatories in relation to air travel. The Convention also exempts commercial air fuels from tax. It has 191 state parties, which includes all member states of the United Nations with the exception of Dominica, Liechtenstein, Tuvalu and the Cook Islands.
4.0  Key Regulators of the Civil Aviation Industry in Tanzania
4.1   Tanzania Civil Aviation Authority (TCAA)
TCAA is a statutory body formed in 2003 for air navigation services, safety, security and economic regulation of the civil aviation sector in Tanzania. The authority provides navigations services at 14 airports in Tanzania. The authority also runs the Civil aviation Centre (located and Julius Nyerere International Airport – Terminal 1) which offer various aviation courses in Air Traffic Control, Aeronautical Information Service, Aviation Security, Airport And Flight Operations. TCAA ensures that airlines and airlines operators comply with the requirements of the standards provided by the International Civil Aviation Organization (ICAO).
4.2  Tanzania Airports Authority (TAA)
TAA is an executive agency with power to manage, operate and develop all public airports in Tanzania. The authority also ensures that the government policies and regulations are implemented. The agency was established in 1999 by the Government Notice No. 404 of 1999 under the Executive Agency Act, Act No. 30 of 1997 and assumed the functions of the former Directorate of Aerodromes of the Ministry of Transport.
4.3  East African Community Civil Aviation Safety and Security Oversight Agency (EAC CASSOA)
The EAC CASSOA was established as an institution of the East Africa Community (EAC) in 2007 to provide a common framework and mechanism for the East African Countries (Partner States) to fulfil their international safety and security oversight obligations. Its objectives are to ensure the coordinated development of the civil aviation safety and security oversight infrastructure in the East African Countries (Partner States) through effective implementation of the international safety and security-related standards and recommended practices.
4.4  International Civil Aviation Organization (ICAO)
ICAO is a United Nations (UN) specialized agency, established by member states in 1944 to manage the administration and governance of the Convention on International Civil Aviation (Chicago Convention). ICAO works with the Convention's 191 Member States and industry groups to reach consensus on international civil aviation Standards and Recommended Practices (SARPs) and policies in support of a safe, efficient, secure, economically sustainable and environmentally responsible civil aviation sector. These SARPs and policies are used by ICAO Member States to ensure that their local civil aviation operations and regulations conform to global norms, which in turn permits more than 100,000 daily flights in aviation's global network to operate safely and reliably in every region of the world.
Tanzania is an active member of ICAO and currently a member to the new Council of the International Civil Aviation Organization (ICAO) since 2016 to 2019.
5.0  Importance of Regulation of the Civil Aviation Industry
The significance and nature of the civil aviation industry necessitates regulation by the Government. The industry is viewed as one of the revenues sources for development of the economy; hence Government intervention is inevitable to ensure its continued growth alongside assured revenue collection therefrom. On the other hand, there are safety and security reasons which militate for regulation of this industry. There have been incidents of terrorism attacks by at airports and in airplanes. This situation cannot be left to prevail; hence necessitating Government's control and regulation into this industry.
6.0  Settlement of Civil Aviation Disputes
Section 33(1) of the Tanzania Civil Aviation Authority Act, 2003 ('the Act') provides that a party aggrieved with the services of the regulated supplier shall file a complaint to the Tanzania Civil Aviation Authority. The Authority may, among others, order a party to supply goods or services required, payment of fine, refund or dismissal of the complaint as per Section 34 of the Act.
An appeal from the award of the authority is made to the Fair Competition Tribunal as per Section 35(2) of the Act. The appeal should be preferred within 21 days from the date of the award of the Authority. The Fair Competition Tribunal may dismiss the appeal or set aside in whole or in part the award of the Authority.
It is also important to note that an aggrieved party may institute normal civil suits for damages against the aviation services provider. The courts in which such a suit may be filed shall depend on the value of the claim which shall determine the jurisdiction of the court.
7.0  Conclusion
The civil aviation industry is a key, sensitive and important sector of the economy of any country. Tanzania's state owned airline is being revived and infrastructural developments are being made to improve civil aviation in the country. Local and international legislation have been highlighted in this article to broaden stakeholders' understanding on this industry. Breakthrough Attorneys' research team believes that this article shall be of relevance to all interested stakeholders in the aviation industry.
Important Notice:
This publication has been prepared for general guidance on matters of interest only, and does not constitute professional advice. You should not act upon the information contained in this publication without obtaining specific professional advice. No representation or warranty (express or implied) is given as to the accuracy or completeness of the information contained in this publication, and, to the extent permitted by law, Breakthrough Attorneys, its members, employees and agents do not accept or assume any liability, responsibility or duty of care for any consequences of you or anyone else acting, or refraining to act, in reliance on the information contained in this publication or for any decision based on it.