THE LAW AND PROCEDURE GOVERNING REGISTRATION OF COPYRIGHT IN TANZANIA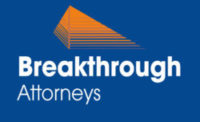 1. Introduction
1.1. Gist of Protection
Copyright confers sole property rights unto the authors of original literary, dramatic, musical and artistic works. Examples of literary and artistic works include books, pamphlets, computer programs, music and drawings. Authors of literary and artistic works are provided with sole legal right to print, publish, perform or record the said work. It is important to note that several copyrights can exist in one work. For example, a song can be split into three (3) separate copyright works, i.e copyright in the music itself, lyrics and sound recordings.
1.2. The Law on Copyright in Tanzania
In Tanzania, the law governing copyright is the Copyright and Neighboring Rights Act, [CAP 218 R.E 2002] ('the Act') which came into force on 31st December 1999. Copyright assures the authors of literary and artistic works against unauthorized copying and piracy of their work. The problem of piracy has been so acute in Tanzania especially for music and film works thereby leading to the enactment of the Films and Music Products Regulations, 2013 which require fixation of tax stamps on each CD or DVD. The problem of piracy of copyrighted works still exists due to modern technology which makes it easier to do unauthorized copying.
Copyright as it is, is appreciated even without registration though if a person registers his work with the Copyright Society of Tanzania (COSOTA) he will be in a good position to be easily recognized as the owner of the work and to be entitled to benefits that go along with the registration of the work such as royalties. Some authors are unaware of their rights and procedure to enforce the same under the law. On the other hand, the public appears to be unaware of the consequences of piracy as provided for under the law. The research team at Breakthrough Attorneys has prepared this article to enlighten the authors of literary and artistic works and the general public on the law and procedure for the protection of copyright in Tanzania.
2. What is copyright?
Section 4 of the Act defines copyright as the sole legal right to print, publish, perform film or record a literary, artistic or musical work. This legal right is given to the author/originator or assignee of the work. Any publication, print or performance of the work without authorization of the author or assignee amounts to breach which is usually referred to as piracy.
3. What are Neighboring Rights?
Section 4 of the Act defines neighboring rights as the secondary right of copyright which performers are entitled. Performers are defined under the Act to include singers, musicians, and dancers, producers of sound recording (for example cassette recordings and compact discs) in their recordings, broadcasting entities in their radio and television programs.
Performers are protected against certain acts to which they have not consented, such as the broadcasting and communication to the public of a live performance; the fixation of the live performance; the reproduction of the fixation if the original fixation was made without the performer's consent or if the reproduction was made for purposes different from those for which consent was given.
4. What is not covered under Copyright Law in Tanzania?
Section 7 of the Act provide that copyright protection do not extend to the following:
Laws and decisions of courts and administrative bodies as well as to official translations therefore;
News of the day published, broadcast or publicly communicated by any other means; and
Any idea, procedure, method of operation, concept principle, discovery or mere data, even if expressed, describe explained, illustrated or embodied in a work.
Further to what has been pointed in the above, copyright protects works which have been expressed in a tangible form and not ideas or facts. All creativity, hard work, time invested, funds and resources used in a production of a work that was once an idea accords protection by way of economic and moral rights.
5. Importance of copyright
Copyright grants the owner of the work exclusive rights on both economic and moral rights over the work. These rights subsist during the lifetime of the author or owners and 50 years after the death of the owner.
5.1. Economic rights
Section 9 of the Act grants the following economic rights to the owners of copyrighted works:
reproduction of the work;
distribution of the work;
the rental of the original or a copy of an audio-visual work, a work embodied in a sound recording, a computer program, a database, or a musical work in the form of notation, irrespective of the ownership of the original or copy concerned;
public exhibition of the work;
translation of the work;
adaptation of the work;
public performance of the work;
broadcasting of the work;
other communication to the public of the work;
importation of copies of the work
5.2. Moral Rights

Section 11 of the Act provides for moral rights. Moral rights refer to the rights of the author to claim authorship of his/her work. They extend to the owner's right to exercise his/her economic rights as per Section 9 of the Act. This means, the owner has the right to object to and to seek relief in connection with, any distribution, mutilation, other modification of, and any other derogative act in relation to his/her work, where such deed would be or is detrimental to his/her character.
6. Establishment, role and mandate of the Copyright Society of Tanzania (COSOTA)
6.1. Establishment of COSOTA

The Copyright Society of Tanzania (COSOTA) is a statutory body set up by the government of Tanzania under the Ministry of Industry, Trade and Investment. The same is established under Section 46 of the Act. COSOTA is vested with power to administer the Act.
6.2. Roles and Mandate of COSOTA
COSOTA works to promote and protect the interest of authors, performers, translators, publishers. Its specific roles and mandates include:
To collect and distribute any royalties or other remuneration accruing to the authors, performers, translators, publishers in respect of their rights.
To publish the rights of owners and giving evidence of ownership where there is a dispute or an infringement.
To print, publish, issue or circulate any information reports, periodicals, books, pamphlets, leaflets, or any other material relating to copyright, expressions of folklore and neighboring rights.
7. "Works" subject to copyright

Section 5 of the Act enlists literary and artistic works which are protected by copyright. These are:
Books, pamphlets and other writings, including Computer programs;
Lectures, addresses, Sermons and other works of the same nature;
Dramatic and dramatico–musical works;
Musical works (vocal and instrumental), whether or not they include accompanying words;
Choreographic works and pantomimes; cinematographer works, and other audio – visual works;
Works of drawing, painting, architecture, sculpture, engraving, lithography and tapestry;
Photographic works including works expressed by processes analogous to photography;
Works of applied art, whether handicraft or produced on an industrial scale;
Illustrations, maps, plans, sketches and three dimensional works relative to geography, topography, architecture or science.
It is also important to note that, copyright laws are territorial. That means, protection of copyright works is guaranteed in Tanzania subject to registration of the work in the country. Copyright owners need to register their works in other jurisdictions for the copyright protection in those jurisdictions. According to Section 3 of the Act, literary and artistic works only qualify for protection under copyright law if the author:
Is a national of Tanzania or a habitual resident, or
If the work was first published in Tanzania, irrespective of the nationality or residence of the author,
Audio-visual works, the procedure of which has their headquarters or habitual residence in the United Republic of Tanzania,
Works of architecture erected in the United Republic of Tanzania and other artistic works incorporated in a building or other structure located in the United Republic of Tanzania.
8. Registration of copyrighted works at COSOTA
Regulations 3, 5, 6, 7 and the First Schedule of the Copyright and Neighboring Rights (Registration of Members and their works) Regulations, 2005, G.N. No. 6 of 20 Jan. 2006 ('Regulations') and the amendments of these Regulations thereto made by the Copyright and Neighboring Rights (Registration of Members and their Works) (Amendment) Regulations, 2013, G.N. No. 413 of 15/11/2013 provide for the applications forms, work registration and declaration and annual subscription fees in regards to the registration of members and their works at COSOTA. However these are different based on the nature of ownership of such works. They can be registered by an individual if the work is owned by a single person or by a group when the works are owned by groups i.e. Company, Band, Choir, etc.
Registration of works, authors and groups is made through the forms provided in the Second Schedule of the Regulations. Registration of works with COSOTA was free of charge since 2006. However, the position changed by the end of 2013, when the Copyright and Neighboring Rights (Registration of Members and their Works) (Amendment) Regulations, 2013, G.N. No. 413 of 15/11/2013 came into operation. This amendment has now introduced fees for different categories of registrations.
In a nutshell, registration procedure starts with the copyright owner being registered, then the work need to be declared for collective copyright protection and registration. When a work is registered, one will be availed with the acknowledgement letter for such registration. Copyright Clearance Certificate will be availed to the copyright owner (and COSOTA member) after an application being made and fees being paid.
9. Registration of Copyrighted Works in other jurisdictions
As mentioned earlier, copyright laws are territorial. Therefore; for a copyrighted work to be guaranteed protection in other jurisdictions other than Tanzania, registration in other jurisdictions is necessary.
Further to that, registration of other intellectual property rights i.e trademarks, industrial designs and utility models may be made through the African Regional Intellectual Property Organization (ARIPO) to enable protection of the work on other ARIPO member countries. The procedure for registration of those intellectual property rights at ARIPO has been pointed out on an article, a quick look into Intellectual Property Law in Tanzania published on the website of Breakthrough Attorneys on the 7th day of June, 2016.  This avenue is however not yet made available to the copyrighted works. The very same practice is not available for copyright on the World Intellectual Property Organization (WIPO).
10. Conclusion
In this age where many youths have engaged in self-employment through intellectual property ownership such as books, music, paintings, sculpture, films, computer programs, databases, advertisements, maps, and technical drawings to possess the knowledge of the IP rights. This is no longer a luxury but a necessity. Copyright infringement is a real thorn in IP rights and their exclusive enjoyment by the originators. We propose the owners/authors of the copyrighted works to register their works at COSOTA so as to have a guaranteed protection of their IP rights.
This article has been prepared by the research unit at Breakthrough Attorneys, with a view of shedding light to the general public on the law and procedure governing registration of copyright in Tanzania. We believe, the information contained shall be of significant for enlightening the general public on the law and procedure governing registration of copyright in Tanzania. However, for clarity we recommend that one should seek for legal guidance before proceeding to registration of copyright at COSOTA.
Important Notice:
This publication has been prepared for general guidance on matters of interest only, and does not constitute professional advice. You should not act upon the information contained in this publication without obtaining specific professional advice. No representation or warranty (express or implied) is given as to the accuracy or completeness of the information contained in this publication, and, to the extent permitted by law, Breakthrough Attorneys, its members, employees and agents do not accept or assume any liability, responsibility or duty of care for any consequences of you or anyone else acting, or refraining to act, in reliance on the information contained in this publication or for any decision based on it.