FINANCE LAW AND SECURITIES LAW UPDATE. INVESTMENT IN GOVERNMENT SECURITIES IN TANZANIA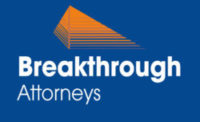 Types of Government Securities in Tanzania
How to invest in Government Securities in Tanzania
Benefits of investing in Government Securities in Tanzania
Exploring whether non-residentscan invest in Government Securities in Tanzania
1.0  Introduction

Government securities are instruments issued by the Government for the purpose of borrowing funds directly from the public with a guarantee to repayment upon maturity. Thus, when you buy Government securities, you are lending your money to the Tanzanian Government. The Bank of Tanzania, acting as a fiscal agent of the government, primarily issues them to licensed dealers.
By virtue of Section 34 and 35 of Bank of Tanzania Act, 2006 the Bank of Tanzania on behalf of the government, issues Government securities to raise the money needed to pay off maturing debt and finance it's operating and development expenditures that cannot be fully met from budgeted tax collections.
There are two common types of government securities transacted in Tanzania namely Treasury bonds and Treasury bills (popularly known as T-bills). T-bills are short-term debt instruments that mature within a year or less and are usually issued in four categories with maturities of 35 days, 91 days, 182 days and 364 days.
Treasury bonds on the other hand, are long-term securities with maturity longer than a year.The Bank of Tanzania issues Treasury bonds in five maturities namely 2, 5, 7 10 and 15 years at a fixed interest rate.
Interest income on Treasury bills is only paid at maturity together with the money you invested (principal). Interest income for Government bonds is paid every six months and the money you invested (principal) is only paid at the maturity date.
2.0  Distinction between municipal bonds and Treasury bonds
A municipal bond is a debt security issued by the local government (municipality orcity) to finance its capital expenditures such as construction of physical infrastructure and social development.
Unlike Treasury bonds, municipal bonds are not issued through BOT's Central Depository System. They are to be issued for sale at the Dar es Salaam Stock Exchange (DSE) following an approval by the Capital Markets and securities Authority (CMSA).
However, municipal bond is still a new concept in Tanzania that not a single local authority has issued municipal bonds at the DSE since the same was introduced and cleared.
Although, in 2019 the United Nation Capital Development Fund (UNCDF) worked in collaboration with the President Office, Regional Administration and Local Government to pilot Municipal bond issuance in the City of Mwanza. With this arrangement the City of Mwanza would issue a revenue bond to finance its profit-making infrastructure projects. This plan has not yet been implemented.
3.0  Benefits of investing in Government Securities
Government securities have been dematerialized. This means that all records are stored and processed electronically in the Central Depository System. This means that no physical certificate is issued for any Government security purchased. This feature makes Government securities safe and allows transactions in varying denominations.
Government securities can be pledged as collateral for a loan obtained from a commercial bank or any other financial institution.
The timely payment of interest and principal at maturity on Government securities is guaranteed by the full faith and credit of the Government.
Since most Government securities cannot be called or redeemed before their final stated maturity date, an investor can lock in an interest rate for the full term of the security.
Government securities are liquid and transferable. Liquidity is ensured by regular participation of Banks and financial institutions in this market.
4.0  The current market situation
Our Finance law department at Breakthrough Attorneys, which also deals with capital markets and securities practice in the region, has observed that the market for government securities experienced a shrink of yields in the first four months of 2020. This is caused by the high demand of investors to opt invest in government securities, as they are considered to be risk free securities especially during this period of the Covid 19 pandemic. The demand has had an impact in the pricing of government securities because investors are willing to win the auction by tendering higher prices, which in turn affects returns on investment. For example the yield for Treasury bills, which was 5.48 percent in January 2020,was lowered to  3.97 percent in an auction held on 19th August 2020.
Meanwhile, the yield for 20 years Treasury Bonds remains at 15.49 percent as of 29th July 2020; it has been static since September 2018. However government securities are still safe for investors who wish to invest amidst the Covid 19 pandemic.
5.0  Set up of the Government securities market

There are two markets for Government securities in Tanzania; the primary market and the secondary market.
Primary market
The Bank of Tanzania primarily auctions Treasury bonds and Treasury bills to a primary market through a Central Depository System(CDS). The issuance of Treasury bonds takes place in a monthly basis whilst Treasury Bills are issued on a two weeks basis. Participants of the primary market are dealers licenced under the CMSA Act, 1994 and Banks licensed under the Banking and Financial Institutions Act, 2006.

Secondary market
This is when the Government securities issued and bought by dealers in the primary market are subsequently listed at the Dar es Salaam Stock exchange for trading to the general public.

6.0  Eligibility to participate in the market
Investment in Government securities is restricted to Residents of Tanzania. A resident is defined under the Foreign Exchange Listed Securities (Amendment) Regulations 2014 as a person who resides consecutively, or whose Centre of predominant economic interest is in Tanzania for twelve months or more.
Also, the residents of member countries of the East African Community (EAC) can invest in Government securities as provided under Clause 2.2 of the Guidelines for participation in Primary and Secondary Markets for Treasury Bonds 2015. Pursuant to the Foreign Exchange Listed Securities (Amendment) Regulations 2014 a resident within the EAC member country can invest in Government securities provided that:

The total amount of securities acquired by residents from the EAC member countries does not exceed 40% of the securities issued;
The amount acquired by the residents from a single EAC member country does not exceed two thirds of the amount acquired under the first item above; and
The Government securities acquired shall not be transferred to a Resident within twelve months of the date of acquisition.

According to Clause 3.2 of the Guidelines for participation in Primary and Secondary Markets for Treasury Bonds 2015, primary dealers and direct investors with bids of TZS 5.0 million and above are eligible to participate directly in the Treasury bonds auction. Whilst investors with less than TZS 5 million may channel their bids through primary dealers or acquire government securities through the Dar es Salaam Stock Exchange. This means apart from being eligible as residents, investors must have the stated amounts for them to be able to participate in the market.

The minimum amount to invest in government securities through primary dealers at the Dar es Salaam Stock Exchange is TZS 1,000,000 for T-Bonds and TZS 500,000 for T-Bills.
7.0  Auction and tendering procedures in the primary market
Government securities are sold at auctions whereby the specific dates of the auction are announced on the Bank of Tanzania website, national mainstream press and uploaded on the CDS web portal five days before the auction.
Direct investors acting for themselves and on behalf of their clients may then lodge their applications by filling Tender Forms CDS with the required details including applicant's signature and Stamp. The duly filled form shall be submitted electronically in the CDS web portal available at the Bank of Tanzania website.
The Bank of Tanzania uses the computerized auction system known as Government Securities System (GSS) which uses multiple price system to allocate Treasury bonds to the successful bidders. Prices are quoted at Premium, face value (par) or discount.
Thereafter Auction results will be announced through the Bank of Tanzania website, successful bidders are supposed to pay for their Treasury bonds one day after the announcement of successful bidders.
8.0  Taxation on Government Securities Earnings
Income earned from Treasury bills and Treasury bonds of 2 years maturity are subject to withholding Tax of 15% whilst the income in investment in 5, 7, 10 and 15 years are exempt from withholding tax
9.0  Conclusion
Government securities are not only beneficial to investors; they also help achieve a variety of financial objectives for the Government. The Government of Tanzania as a borrower has a higher credit rating than any other class of Tanzanian borrower; its loans are widely held than the loans of any other organization or institution in the country. The result is that they are very much easier to buy and sell than any other class of security. If the investor attaches great importance to the security of his capital there are Treasury bills for his election, to an investor who is prepared run a greater risk with his capital in the meantime without risking it in the long run, he can guarantee his income for longer period by buying Treasury bonds.
Important Notice:
This publication has been prepared for general guidance on matters of interest only, and does not constitute professional advice. You should not act upon the information contained in this publication without obtaining specific professional advice. No representation or warranty (express or implied) is given as to the accuracy or completeness of the information contained in this publication, and, to the extent permitted by law, Breakthrough Attorneys, its members, employees and agents do not accept or assume any liability, responsibility or duty of care for any consequences of you or anyone else acting, or refraining to act, in reliance on the information contained in this publication or for any decision based on it.