LAW AND PROCEDURE RELATING TO EXPORTATION OF MINERALS IN TANZANIA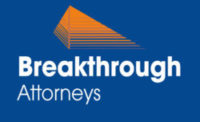 Conditions for grant of export licenses.
Special conditions on export of minerals by non-residents.
Royalty for exportation of minerals.
Precautions for considerations in export of minerals.
Online Cadastre Mining Portal.
1.0 Introduction
Export refers to the shipment of goods produced in one country to another.In a country of destination an export becomes an import. Produce in this context refers to manufacturing of goods from a country of origin. Export is a major component in international trade since it involves inter-country exchange of goods and services. Methods of export include mail delivery, hand-delivery, air transport, shipment and electronic delivery.
Exports and imports are subject to regulation in both the country of export and country of import. Ordinarily, customs authorities are established for the purposes of regulating exports and imports. Minerals being goods of highest value are highly regulated for purposes of ensuring revenue collection and control of the mining industry by the country of origin.
1.1 Export of Minerals from Tanzania
Exportation of minerals in Tanzania is governed by the provisions of the Mining Act, 2010 ('the Act') and the Mining (Mineral Trading) Regulations, 2010 ('the Regulations'). Any person with an interest to export minerals in Tanzania has to abide to the conditions stipulated under the Act and Regulations. This article provides guidelines and pre-requisites for exportation of minerals in Tanzania in line with the conditions laid down under the Act and Regulations.
1.2 Right to export minerals and their categories
The right to export minerals is granted to the following categories of mineral rights' holders:
1.2.1     Holders of Mining Rights in Tanzania
Holders of special mining license, mining license, primary mining license, processing license, smelting license and refining license have the right to trade or dispose their mineral products; including, by way of export.
1.2.2     Licensed Minerals Dealers and Brokers
On the other hand, holders of dealer and broker licenses have theright to buy, acquire, sell or dispose minerals (Section 76 and 83 of the Act). Therefore, the right to export minerals is granted to holders of mineral rights and licensed dealers.
1.2.3        Non-Residents on Special Permits
Further to the mineral rights' holders and dealers stated above, non-residents are authorized to export minerals subject to the conditions provided under Regulation 16 of the Regulations. A special export permit is granted to non-residents to export minerals from Tanzania.
A non- resident with a tourist visa is permitted to export minerals after paying the required export permit fee for minerals not exceeding USD 1,000(See Regulation 16(2)). The application fee is USD 200 for minerals worthy USD 1,000 but if the value of minerals is above USD 1000 the amount of fee payable is USD 2,000.
The major limitation is that a non resident shall not be permitted to export minerals more than twice in a year.
Furthermore, non-residents may export minerals purchased on the Gem Trade Fair (Regulation 17). Export permit for minerals from Gem Trade Fair is granted after payment of requisite fees and royalty.
1.3 Royalty for export of Minerals
Royalty for export of mineral refers to the amount of payment made in percentage to the Government by an exporter or dealer of minerals in Tanzania. The Government being the owner of minerals in Tanzania, charges royalty based on two aspects: one is gross value of the minerals to be exported and second the kind or type of minerals to be exported.
The following are royalty rates chargeable for export of minerals:
Exportation of gemstone and diamond is charged 5% of the gross value of the consignment.
For gold, copper, silver and platinum minerals the rate is 4%.
Gem is charged 1% of the gross value.
All minerals within industrial mineral, including building material and salt are chargeable at a rate of 3%.
1.4 Online Mining Cadastre Transactional Portal
This portal is made for registration of mineral right holders of Division A, B, C, and D. It is through this forum, and upon being registered on it, the mineral right holders can maintain their existing rights, submit report and production returns electronically.  To use the portal, one has to register in person through Head office of the Ministry for Division A and B but for Division C and D can register through regional offices.The goal of this portal is to provide an electronic platform for all stakeholders in the mining sector in Tanzania to engage directly with the Ministry of Energy and Minerals.
1.5 Precautionary issues for export of minerals
Like any other business, exportation of minerals in Tanzania involves some risks; one of them is dealing with fraudsters. Breakthrough Attorneys has noted that in many occasionsforeigners engage in mineral export transactions without seeking legal guidance and consulting the appropriate authorities. Consequently, some foreigners end up being exposed to a risk of fraud by certain impostors without trading licenses. As a firm dealing with Mining Laws and advising on the industry generally, Breakthrough Attorneys has in some cases been engaged in forgery cases, where fake minerals were sold to foreigners by conman.
Our Mining Law team at Breakthrough Attorneysrecommends that foreigners needs to conduct a due diligence as to whether the people involved in a mineral transactionpossess proper and genuine licenses required. It is therefore important to verify whether a respective dealer possesses the required permit and licenses to deal with mining business.  Above all, foreigners are advised to seek for local legal counsel before concluding any transaction with local mineral dealers.
2.0 Conclusion
Exportation of minerals from Tanzanian is subject to conditions entrenched in the Act and Regulations as stipulated above. It is an offence for any person, other than the mineral right holder or licensed dealer to sell or dispose minerals (See Section 18(2) of the Act). An offence for trading in minerals without a valid permit or license is punishable for a fine not exceeding ten million shilling or to imprisonment for a period not exceeding three years or to both fine and imprisonment (See Section 18(3) of the Act).
Breakthrough Attorneys affirms that as the wealth of minerals in Tanzania is vast, so is the access to the right of dealing in them. Both locals and foreigners can explore, prospect,mine, and deal (including export) in minerals. The rights to do so are steadfast and express within the law.
In view of the above, it is clear that any person intending to trade in export of minerals from Tanzania has to abide by the laws and regulations. Of proper mention is the call on non-residents who are enjoined to conduct due diligence and seek proper legal advice before concluding any transaction relating to minerals. This shall minimize risks of being schemed from unscrupulous traders.
Important Notice:
This publication has been prepared for general guidance on matters of interest only, and does not constitute professional advice. You should not act upon the information contained in this publication without obtaining specific professional advice. No representation or warranty (express or implied) is given as to the accuracy or completeness of the information contained in this publication, and, to the extent permitted by law, Breakthrough Attorneys, its members, employees and agents do not accept or assume any liability, responsibility or duty of care for any consequences of you or anyone else acting, or refraining to act, in reliance on the information contained in this publication or for any decision based on it
Related Articles: