Ministry of Energy and Minerals invites Investors to Invest in Energy Production in Partnership with the Government.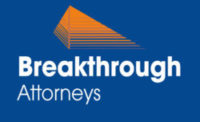 In a move calculated to rid of and unburden the Tanzania Electric Supply Company Limited (TANESCO) from the power production hustles, the Ministry of Energy and Minerals (MEM) has officially announced its intention to partner up with private investors towards the power production issue. According to MEM's Commissioner for Energy and Petroleum Development in a recent 3rd Annual Powering Africa stakeholders meeting which took place in Dar es Salaam on the 3rd and 4th December, 2015, the intention is to have independent power producers who will take care of the production and leave TANESCO to only be in charge of power supply. According to MEM, the tentative date for this sporadic change is the last quarter of year 2017 or first quarter of year 2018.
Breakthrough Attorneys understands and confirms that the Ministry in association with TANESCO have already issued a formal public invite for such investors to get in touch with either the Ministry or TANESCO. According to the publication for invite investors who invest on energy production from the following sources are invited;-
Natural gas
Coal
Hydro power plants
Renewable resources energy
Solar energy
Wind
Geothermal power production
Tides and waves power production
Biomass power, and
Biogas power
Being among the 20 fastest growing economies in the world and boasting an abundance of natural resources and renewable resources as well, Tanzania is therefore filled with positive prospects for power production stakeholders. If recent discoveries of numerous resources in Tanzania, such as natural gas, oil, coal deposits etc., are anything to go by, the timing of this invite could not come at any better time for the investors.
By,
Breakthrough Attorneys, Trade, Investment Desk.
For further information please contact us through;
Tel:  +255 222 923 321
E:     info@breakthroughattorneys.com,
W:    www.breakthroughattorneys.com,