Ministry of Energy goes electronic as it introduces e-system for interaction with stakeholders.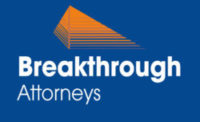 As a registry mandated to receive application and process mining licenses, the Ministry of Energy and Minerals (MEM) up until recently has been lagging behind in terms of the technological catchup and simplification of the procedures. A lot of paperwork and unjustified bureaucratic personnel intervention had a hand in unnecessary delay in the process.
In a bid to undo all that, MEM had just launched its Online Mining Cadastre Transactional Portal (OMCTP) which offers a live e-platform which acts as a bridge between the stakeholders and MEM. The OMCTP is a gateway that allows stakeholders to make applications, payments and other interactions, online.
According to MEM, the system is complimented by variety of technologies such as the ability of stakeholders to make payments through mobile banking, electronic banking cards, MaxMalipo, as well as through Electronic Fund Transfer (EFT). Likewise the OMCTP allows stakeholders to verify licenses information online, access various maps identifying geological and minerals data as well as enabling stakeholders to send work performance reports.
Breakthrough Attorneys has learnt that until recently, a total of 8,800 licenses have been issued through the OMCTP. Among those there are 5,919 exploration licenses and 117 mineral extraction licenses. It is further accounted that 370 operational entities have registered through the system. As MEM's Assistant Commissioner for Minerals (Mr. John Nayopa) was recently quoted, and affirming the statement by the previous Minister for Energy and Minerals, George SImbachawene, the goal of the new system is to increase transparency and decrease congestion of applications in the process, as well as enhance easy availability of information related to mining regulatory licenses.
Having acted and represented clients in this sector, our lawyers affirm that the outlaid new e-system has potential to expedite the application process and also eliminates the middleman-personnel who were prone to human delays and corrupt tendencies.
By, 
Breakthrough Attorneys, Trade, Investment Desk.
For further information please contact us through;
Tel:  +255 222 923 321
E:     info@breakthroughattorneys.com,
W:    www.breakthroughattorneys.com,