REAL ESTATE AND CONVEYANCING LAW UPDATE: PARTITIONING SURVEYED PIECES OF LAND AND ISSUES OF OCCUPIERS IN COMMON IN TANZANIA.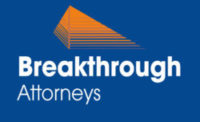 Defining Land Partition
The process of Land Partition
Special Provisions of the law with regards to Land Partition for occupancy in common
1.0

Introduction and defining Land Partition
Land partition refers to the division of a concurrent estate (an existing interest in a single title and parcel of land) into separate portions. Any person having interest in land can request and process for the division of land.
However, it is noteworthy that the partition of land can be registered only if that division of parcel of land is done vertically. This is provided under Section 66 of the Land Registration Act Cap 334 R.E 2002. Furthermore, partition of land is part of types of disposition in the sense that the original title is cancelled and out of it, new parcels are created and registered in the name of the original owner(s) or to new ones.
In this update, Breakthrough Attorneys through the Real Estate and Conveyancing department provides a highlight on the legal process of partitioning land in Tanzania.
2.0

Instances of Land Partition
Land partition can be done in two ways. It can either be voluntarily or by court order.
2.0 Voluntary Partition of Land
Land partition is deemed to be voluntary when an owner or joint owners of the title in land resolve to divide the title. At this instance, parties may need to engage lawyers and land surveyors.
2.1 Partition of Land by Court Order
Land partition is deemed to be judicial when the division of the property is ordered by a court of law. In order to get such court order, an interested party is required to file a petition to court and after satisfying the Court of existing interest over the said land and also satisfy the Court of grounds for partition. A party will need proper legal advice and guidance before embarking into this process.
3.0

The Process of Partitioning Land
Unlike other types of dispositions (such as sale and transfer) partition is simplistic and quicker; unless it is Court oriented and factoring in the time spent in Court. The following is the simplified and practical process of land partition in Tanzania:-
Site visit for a thoroughly Reconnaissance and re-surveying of the plot;
Surrender of the tittle deed. At this stage, all taxes, rent and premia with regard to the parcel of land that is intended to be divided must be cleared;
Amendment of the Town Plan drawing as per new proposal;
Processing the consent to resurvey the Plot
Re-surveying of the land in order to obtain new cadastral survey plan;

Demarcation and coordination of plots
Survey Plan drawing
Compilation of survey works and
Submission of survey works to the Director of Survey and Mapping (DSM) and follow up for the approval of the new survey.
It is important to note that, where a registered piece of land is subject to a mortgage, no partition of that estate shall be registered unless the consent in writing of the lender is produced to the Registrar. This is provided under Section 65 of the Land Registration Act Cap 334 R.E 2002.
4.0

Special Provisions of the law with regard to Land Partition for occupancy in common
Occupancy in Common refers to ownership over a certain property by two individuals without any right of survivorship. They are co-owners of the property and their shares and interest over the said property are, ordinarily, equal. However, there are also situations in occupancy in common when the parties do not have equal shares. The sharing scheme shall depend entirely on the stipulation of the parties.
Where common occupiers wish to divide a piece of land they need to make an application to the Registrar for the partition of such land. Section 162 of the Land Act, 1999 provides that application may be made by one or more occupiers in common with the consent of all the occupiers in common.
In circumstances where an undivided share in land held for a right of occupancy or for a lease by occupiers in common is subject to a mortgage, no partition of that right of occupancy or lease shall be entertained by or accepted for registration by the Registrar unless the consent in writing of the lender is produced to the Registrar as per Section 165 of the Land Act, 1999.
5.0

Conclusion
Essentially, the Registrar of Titles in Tanzania is the one mandated to hear applications for Partitions of parcels/titles and make orders for a partition of land in Tanzania. However, before making an order on whether to grant or not to grant an application for land partitioning, the Registrar is required to consider all necessary requirements aforementioned as the law provides.
It is thus imperative for an applicant to ensure that the prerequisite conditions are met and compliance issues as regards survey, premium payment and taxes are fulfilled before embarking into the partition. In our experience, partition has been an instrumental way to settle disputes of shared interests quicker than protracted litigations.
Important Notice:
This publication has been prepared for general guidance on matters of interest only, and does not constitute professional advice. You should not act upon the information contained in this publication without obtaining specific professional advice. No representation or warranty (express or implied) is given as to the accuracy or completeness of the information contained in this publication, and, to the extent permitted by law, Breakthrough Attorneys, its members, employees and agents do not accept or assume any liability, responsibility or duty of care for any consequences of you or anyone else acting, or refraining to act, in reliance on the information contained in this publication or for any decision based on it.