REGULATORY COMPLIANCE PRACTICE: COMPULSORY REQUIREMENT FOR ALL ORGANIZATIONS TO ADAPT '.TZ' DOMAIN NAME FOR ALL ELECTRONIC COMMUNICATION IN TANZANIA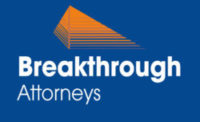 All businesses, companies, governmental organisations and NGOs registered and operating in Tanzania required to adapt the '.tz' domain for all their electronic communication
Deadline for converting to be announced soon
There are consequences for failure to migrate to or register '.tz' domain
1.0  Introduction
The Tanzania Communications Regulatory Authority (hereinafter 'TCRA') recently issued a policy change that was communicated via a Public Notice dated 31st January, 2020 concerning the enforcement of the '.tz' domain for all business, companies, governmental and non-governmental organisations that are registered and operating in Tanzania.
2.0 Scope and Rationale
TCRA has the role of regulating and maintaining all electronic communications countrywide and overseeing the management of the 'dot tz country code Top Level Domain ('hereinafter .tz ccTLD'). Regulation 10 of the Electronic and Postal Communication Numbering and Addressing Regulations (Government Notice No. 62; issued 23rd February 2018) provides that all entities registered and conducting business in Tanzania shall register and use domain names with .tz ccTLD. Further, all official correspondences to and from Tanzania are to bear the .tz domain, unless where proved technically impossible.
The government is now simply enforcing this across the board.
TCRA deduced that the rationale behind this move is exclusively for statistical purposes. The Authority will be able to know and identify Tanzanian entities in cyberspace. Thus, an accurate count would enable them, as a governing and regulatory body, to conduct and cater to their operations accordingly, decipher trends, make system comparisons, etc. Therefore, it is essential that this data is as accurate as possible.
3.0 Process of Compliance
 In order to be compliant with this Regulation, entities are to visit a portal link . TCRA has contracted several technological agents who are assisting in administering the registration process on behalf of them. Registering a domain name alone under this gateway will cost entities 25,000/= per annum. All other services, including setting up email correspondence addresses fall outside this scope and is a cost to be undertaken separately. For easy facilitation of this, each agent has its own selection of additional services and corresponding payment packages outlined on the portal.
For a more detailed step-by-step process, see below:
 Visit www.karibu.tz.
Select the 'REGISTER' option and select a Registrar and package of your choice.
Enter your chosen domain name and search its availability.
Fill in required details and submit. An invoice shall be sent to the email address indicated.
Pay for your domain name (and other services, if present) in accordance with your particular invoice.
Your new domain name shall now be registered and operational.
 However, this is not a rigid procedure and is a process that entities can engage third parties to do and conduct on behalf of them.
 4.0  Penalties for Non-Compliance
 Failure to register a .tz domain name is an offence and upon conviction, could generally subject the business, company and/or relevant Management to a fine of not less than five million Tanzanian shillings or to an imprisonment term of not less than twelve months, or to both; as stipulated by Section 152 of the Electronic and Postal Communications Act, 2010.
 Currently, no ultimate deadline for the conversion exercise has been provided yet. Nevertheless, in the next month or so, TCRA Authorities will begin following up on the compliance of this Regulation and likely to begin imposing fines and penalties for non-compliance.
5.0 Conclusion
 Adapting the '.tz' domain name concerns all entities in Tanzania. As a national communication resource to the country, the domain name will help TCRA execute their duties with more diligence and order. We urge all our clients, at their earliest convenience, to convert to the '.tz' domain name.
Important notice
This publication has been prepared for information purposes only, and it does not constitute professional advice. You should not act upon the information contained in this publication without obtaining specific professional advice. No representation or warranty (express or implied) is given as to the accuracy or completeness of the information contained in this publication, and, to the extent permitted by law, Breakthrough Attorneys, its members, employees and agents do not accept or assume any liability, responsibility or duty of care for any consequences of you or anyone else acting, or refraining to act, in reliance on the information contained in this publication or for any decision based on it.