Tanzania easing on the constraints on contract enforcement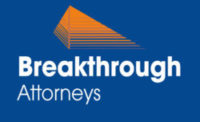 Investors' Relief; Tanzania easing on the constraints on contract enforcement against the Government
Taking note on the hardships and constraints facing contractual rights in the Tanzanian investment industry, especially where the government is a part, the Government of Tanzania (GoT) has now, decided to look into the legal and institutional infrastructure, to relax the constraints and bolster the investment sector at large.
Key to know perhaps, are the lengthy processes that contractors habitually tend to suffer to have the GoT perform its obligations under contracts. The legal process to enforce any such contracts through courts is even cumbersome given the express provision of the laws, (especially the Government Proceedings Act, Cap 5) which tend to wad off greater ability of the contractors to execute decrees founded on contractual or other civil law rights against the GoT (such as Torts in befitting cases).
In the wake of this, investment, especially that which partners the GoT has been a bit lax and cautious (in the eyes of the investor), given the "what if" question, in the event the GoT is no longer interested with the contract, or its enforcement. Our lawyers at Breakthrough Attorneys have taken part in many a litigation case, where contractors and litigants sought to enforce their rights against the GoT such as the infamous Valambhia vs. Attorney General of Tz case which is still reverberating in the Republic's courts for well over 20 years now.
As a pill to that disease, the GoT through its Big Results Now (BRN) initiative has mandated the Ministry of Justice and Constitutional Affairs to sit with the stakeholders of the investment sectors to look into the matter. Working hand in hand with the Tanzania Private Sector Foundation (TPSF) as well as the Tanganyika Law Society (TLS) the GoT is poised to out-roll several stakeholders (abovementioned and others) for empirical information gathering and opinions. The GoT is looking into specific periods plans with specific areas and targets placed within such time periods. For example, the 3 year plan entails targets such as; Simplification of rules of law and procedure, clear backlog of cases, increase use of ADR, Increase record and case management systems and widen access to justice for SMEs.
Up to February 2015, as a result of this initiative 3 old and outdated rules including those on remuneration and taxation of costs in proceedings had been reviewed and updated. And as of current, 5 new rules are drafted and gazetted not to mention a multitude of others which are at the proposal stage before the Attorney General's Chambers.
As we speak therefore, investors are day by day assured of the enforcement of contractual rights against the GoT as the legal and infrastructural framework comes alight. The Tanzania investment sector, piloted by the TPSF is much to be applauded at for their unwavering gusto towards making Tanzania an investment-friendly hub.