Tanzania marginally improving according to the 2016 World Bank's Doing Business (DB) Report.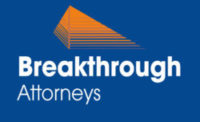 Holds the 139th slot in the overall rankings
A spot higher than previous year (DB Report 2015)
Neighbouring East African countries pull away as their business environments thrives.
Each year, the World Bank releases its global report on business environments around the world, analyzing the conduciveness of the countries' business enhancement culture, as well as framework (both legal and institutional). The focus of this report is keenly on the speed of transactions, business registrations and startups, permits, equity and credit issues and capitalization, registering properties, transparency, lack of bureaucracy, recovery, among others, which are essential for a business to thrive.
Tanzania has failed to establish itself as a major business hub due to the slumping business enhancement infrastructure over the years. As in some countries a company registration may need hours or a day maximum, the same feat would tend to take at least three days or more, customarily (save for exceptional times) in Tanzania.
Current Status
In the Doing Business Report 2016 Tanzania has been ranked 139th out of 189 economies, which is a mere 1 position climb up from last year's 140th position. The indicators shown above have not seen improvements especially with the political issues embroiled in the 2015 general elections not helping the cause. In the aforesaid 2016 report Tanzania is desperately trying to catch up with the neighbouring countries which are boasting far superior business environs. For example in the 2016 edition of the Report Rwanda has been ranked at 69th, Kenya ranks 108th from 136th in 2015, Uganda ranks 122nd.
Perhaps this is also a factor of the changes in methodology that have been made to expand the scope of the decisive indicators used by the World Bank. According to the statement by the World Bank, it is stated that good practices in business regulation have evolved since the Doing Business indicators were first developed in 2003. Some changes have come, for example, as new technologies have transformed the ways governments interact with citizens and the business community. The new developments have created a need to expand and update the Doing Business methodology. In addition, the original Doing Business indicators are by nature limited in scope, and expanding the methodology allows opportunities to reduce the limitations. While the Doing Business report has introduced changes in methodology of varying degrees every year, this year's report and last year's have implemented more substantive improvements. These changes reflect consultations that have taken place over the years with World Bank Group staff, country governments and the private sector and are being implemented against the background of the findings presented in 2013 by the Independent Panel on Doing Business. (Source: doingbusiness.org)
In the table below it shows the positions held by Tanzania in various indicators in the 2015 DB Report vis-à-vis the positions held in the 2016 DB Report.
Summary of analysis between DB Report 2015 and DB Report 2016 and Change in Rank
| | | | |
| --- | --- | --- | --- |
| Topic | DB Rank 2016 | DB Rank 2015 | Change in Rank |
| Starting a business | 126 | 122 | Dropped 7 positions |
| Dealing with construction permits | 126 | 147 | Up 21 positions |
| Getting electricity | 83 | 83 | No change |
| Registering property | 133 | 132 | Dropped 1 position |
| Getting credit | 152 | 150 | Dropped 2 positions |
| Protecting minority investors | 122 | 121 | Dropped 1 position |
| Paying taxes | 150 | 147 | Dropped 3 positions |
| Trading across borders | 180 | 181 | Up 1 position |
| Enforcing contracts | 64 | 64 | No change |
| Resolving insolvency | 99 | 98 | Dropped 1 position |
Room for improvement
With the above trend, Tanzania's business environment in alignment with its investment policies is not entirely attractive for the influx of investment opportunities intended. As a growing economy, key areas of the business and investment infrastructure needs to be drastically improved in order to mastermind a competitive business environment across the Sub Saharan Africa. With the wealth of resources which are as unique as they are sizeable in portions, having access to import and export outlets, and numerous energy producing resources, Tanzania is uniquely positioned to be a business hub to reckon if the infrastructure supporting thereto is largely improved.
Steps taken so far
Taking cue from the above, the Tanzanian government has very much been on the front foot into taking improving steps which will surely see the country climbing up in the DB Report of 2017. Some of the notable improvements are as follows;
i. Launch of the Tanzania Customs Integrated System (TCIS) for speeding up of import and export documentations and accreditation
ii. Business Registration and Licensing Agency (BRELA) launching an online portal/platform for business registration, name search and registration (BNRS)
iii. Launch of the online IP registry and journal by the Trademark and other IP rights registry
iv. Through Big Results Now (BRN) initiative – devised a taskforce for easing constraints on contract enforcement. Involves Tanzania Private Sector Foundation (TPSF) and the Bar association – Tanganyika Law Society (TLS). More info.
v. Appointment of more Judges in registries to speed up cases determination.
vi. Promotion of use of alternative dispute settlements in terms of Arbitration centers, negotiation and mediation bodies.
vii. Dar es Salaam Stock Exchange Online Trading system launched 2015, via mobile phones and other devices
viii. Tax Payment, Returns and Tracking online has been made easy by the Tanzania Revenue Authority (TRA) as well as other functions.
ix. Government crackdown on Commercial Banks to reduce interest on loans to encourage more entrepreneurial capital access
x. Launch of construction of Bagamoyo Port tipped to be the biggest in Sub Saharan Africa as well as scheduled upgrades to Tanga and Mtwara ports.
All in all, with the recent discoveries of oil and gas, uranium and other invaluable resources in all corners of the country, Tanzania is an inescapable destination for investors, large and small scale alike. A more conducive business environment will bolster these investment ventures as well as supporting and dependent sectors such as labour, transportation, energy and related social services. It is without question that the efforts outlined above are positively geared towards strengthening entirely the business environment.