VERIFICATION OF COMPANY REGISTRATION STATUS WHEN DEALING WITH GOVERNMENT AGENCIES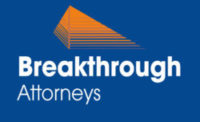 In Brief:
The general public and government agencies are urged to conduct due diligence on registration status of companies before entering into any business transaction with any Company.
Compliance: Verification of legal status of Companies for business transactions.
Content of the Notice
The general public, local government, ministries and government agencieshave been put on notice by the Business Registration and Licensing Agency (BRELA) on 12th day of September, 2017. The notice has been published in Mwananchi Newspaper dated 12th September 2017 whereby the general public and other stakeholders are called upon to ensure that prior to entering into any business transaction with any company; they should conductdue diligence with regards to its existence.
Legal Analysis of the Notice:
The notice intends to ensure that all companies in Tanzania are legally registered in accordance with the provisions of the Companies Act, 2002. There have been instances where foreign companies have operated in Tanzania without obtaining a certificate of compliance from the Registrar of Companies. With this notice, no transaction shall be entertained and executed by Government agencies with a company not registered with BRELA and its status being unknown.
Authorities such as The Immigration Department over the past one month or so, been requiring statements from BRELA for shareholders status as well as verification of tax clearance and compliance statements. See our article published on residence permit application requirements in Tanzania for updates on this aspect.
This call, albeit very important for the state, is a bit cumbersome due to unimproved infrastructure both at BRELA and these other agencies vetting such statuses. BRELA is largely outmanned when it comes to the applications for verification and the system for verifying has been slowed down due to the large amount of entries. Some verifications have taken up to 14 days to be cleared by the automatic online system.

Important notice
This publication has been prepared for information only, and it does not constitute professional advice. You should not act upon the information contained in this publication without obtaining specific professional advice. No representation or warranty (express or implied) is given as to the accuracy or completeness of the information contained in this publication, and, to the extent permitted by law, Breakthrough Attorneys, its members, employees and agents do not accept or assume any liability, responsibility or duty of care for any consequences of you or anyone else acting, or refraining to act, in reliance on the information contained in this publication or for any decision based on it